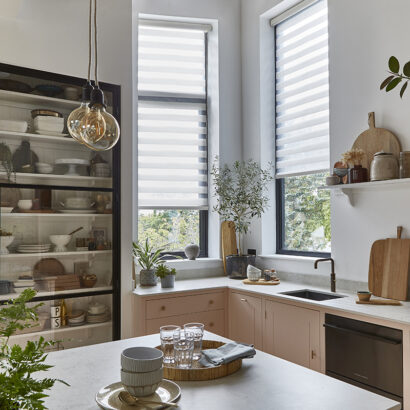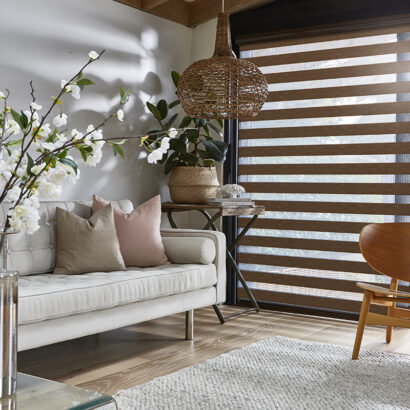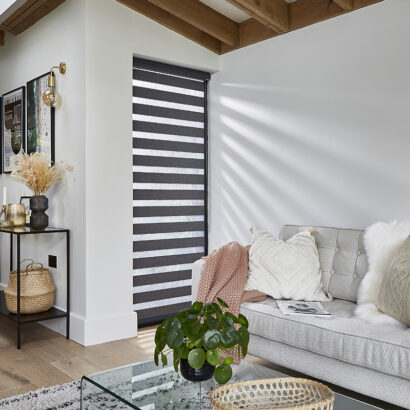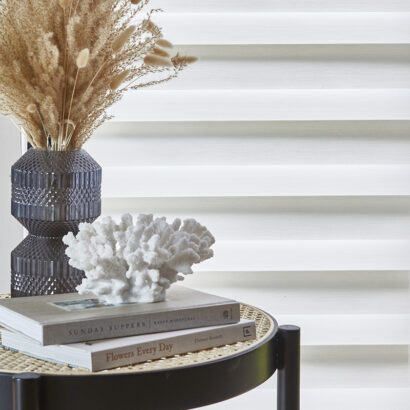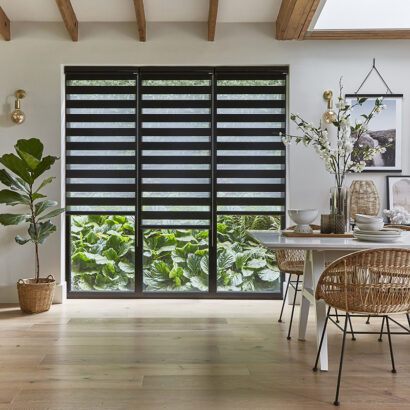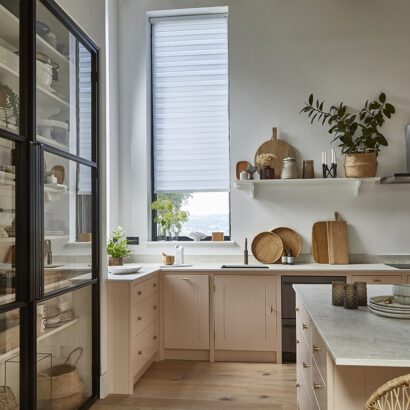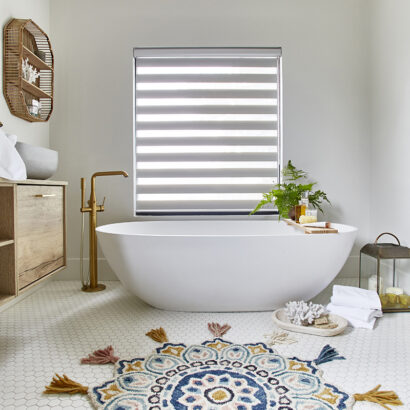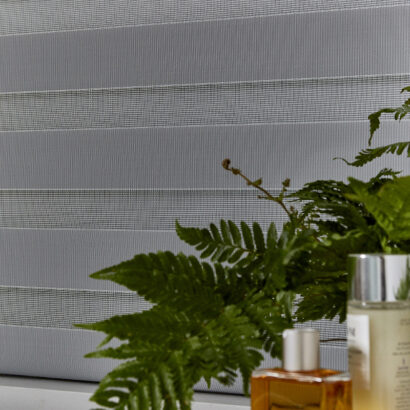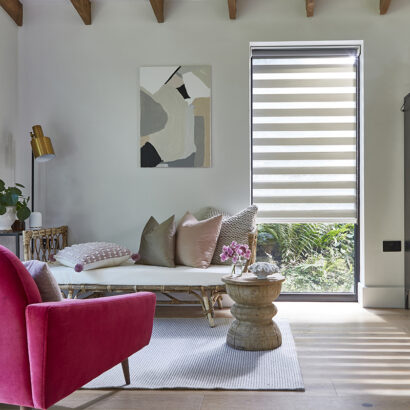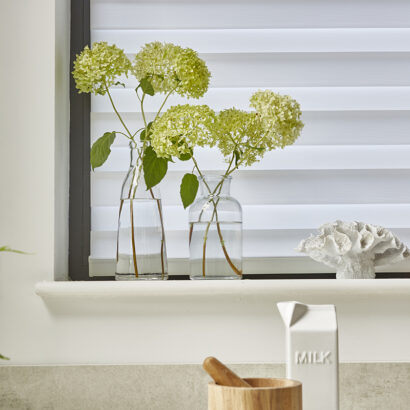 The Manhattan collection of day and night blinds are a functional and contemporary double layered roller blind. Available in 46 different design/shades to suit every room.
They are made up of 2 layers of voile and opaque alternating fabric which glide over each other to control the intensity of light entering a room.
You can close the blinds for privacy and shade the room from sunlight or open them to allow the daylight in when required.
Each blind is operated using a standard chain sidewinder or you can upgrade to motorisation via a remote control and select one of our 6 matching headrails to compliment the fabric.
HEADRAILS