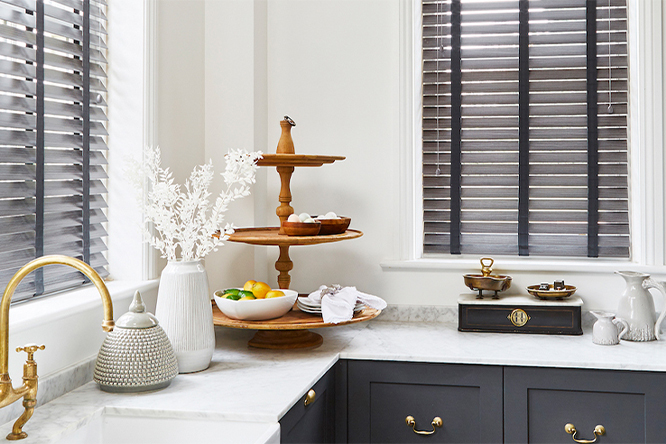 Offering a sleek, modern look, wooden blinds are a great choice for the home. Both stylish and functional, wood blinds add a welcome warmth to a room whilst being long-lasting and durable with the help of regular cleaning.
Blinds can be exposed to many things in the home including dust, grease, pollen, bacteria and the suns UV rays, but did you know that it is so quick and easy to clean and maintain your wood blinds? Here at PT Blinds, we have compiled a list of tips and tricks to keep your window dressings looking fresh for years to come.
Tips for Cleaning a Wooden Blind
Here are a few tips on how to get your blind to look as good as new again.
1. Ensure you dust them on a regularly by opening the slats and running a feather duster or microfibre cloth along each slat. Regular cleaning helps prevent any build-up of dust.
2. For a more thorough clean,
Lower the blind fully and close the slats. Start at the top and wipe in a downward motion, ensuring you do not move the slat in the direction it was not intended.
Open the slats and rotate them in the opposite direction until they are fully closed again.  Follow the same instructions as above but make sure you work in an upward motion.
Finally open the slats until they sit horizontally.  Use a duster or microfibre cloth and wipe each slat individually.
3. Try not to soak or wet the blind, if you do need to use a damp cloth then make sure you wring it out thoroughly and make sure no water is left on the slats, as this may contribute to the blind warping.