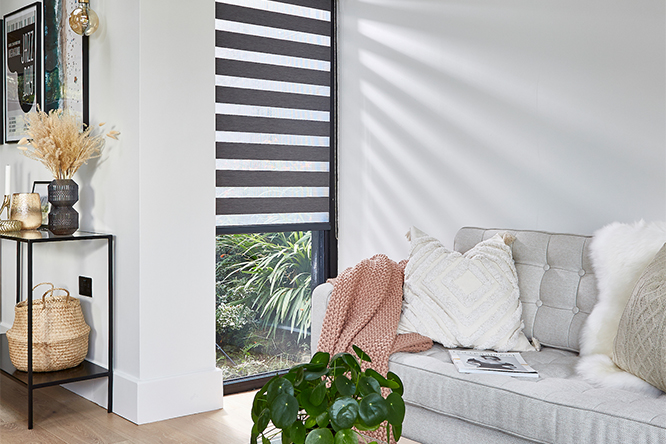 With Summer in full swing and the days at their lightest, having the right window dressing can be the difference between night and day. Choosing the correct blinds for your living spaces is therefore essential for effective light control.
Here at PT Blinds, we have compiled some of our best blinds for light control, whilst weaving in some top tips for banishing the dazzling summer daylight. From our Day and Night Collection to Custom Made Venetians, discover our range of window fittings perfect for regulating the summer sunshine.
Day and Night Blinds
Day and Night Blinds provide excellent control over light intensity as well as additional privacy, thanks to 2 layers of voile and opaque alternating fabrics which glide over one another. This makes them perfect for eliminating harsh sunlight in bright living areas, whilst striking the perfect balance between light and shade.
Our Manhattan Collection of Day and Night Blinds allow for optimal light control, providing you with complete, partial, or no transparency whatsoever. You can ensure the right amount of light is entering your living areas at all times, achieving a level of lighting, heat, and privacy suited to you.
Venetian Blinds
The horizontal slats of Venetian Blinds make them highly effective at regulating light entering a room, whilst also helping to block out any accompanying heat. Combining functionality and elegance, they can be positioned a number of ways to diffuse sunlight into the room as you please. To cast in an uplifting glow whilst banishing any uncomfortable glare, we recommend positioning the slats upwards.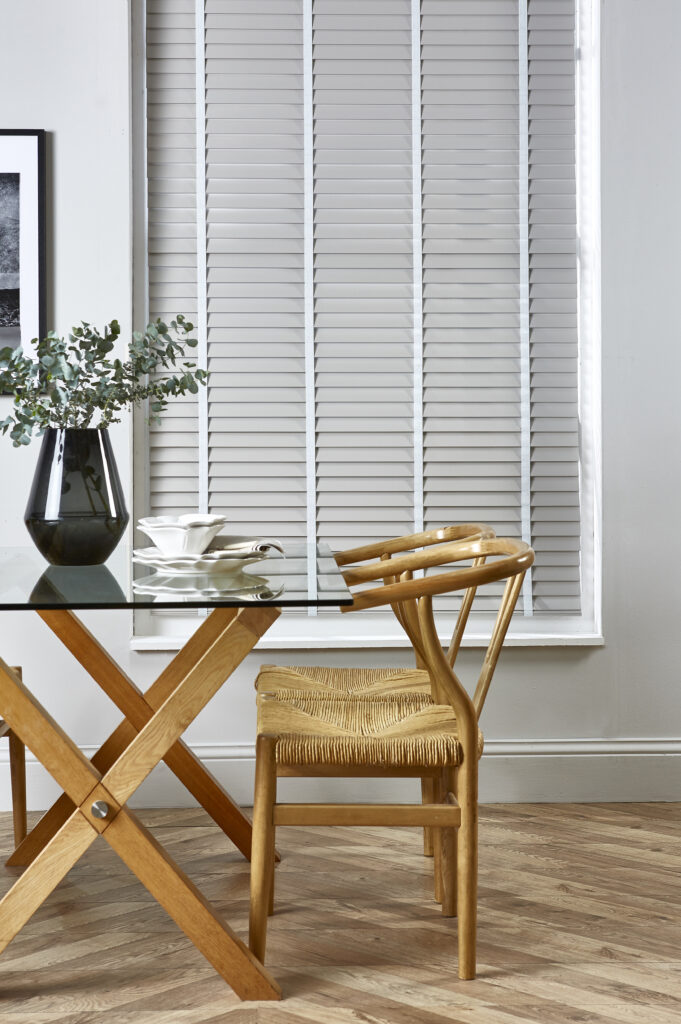 From Basswood and Faux Wood Blinds to Custom Made Venetians, we offer a versatile and durable range of Venetian Blinds that feel at home in any space, thanks to a multitude of different customisation options.
Whether you're opting for wipe-clean practicality with our Faux Wood range or bespoke elegance with our Gallery Collection, we're sure to have the perfect Venetian for your window space.
Roman Blinds
If you're wanting to add a touch of luxury and pattern to your décor scheme with the added practicality of light control, we recommend a roman blind with a blackout lining. Blackout linings are especially effective at barring outside light, plunging areas such as bedrooms into complete darkness for a good night's sleep.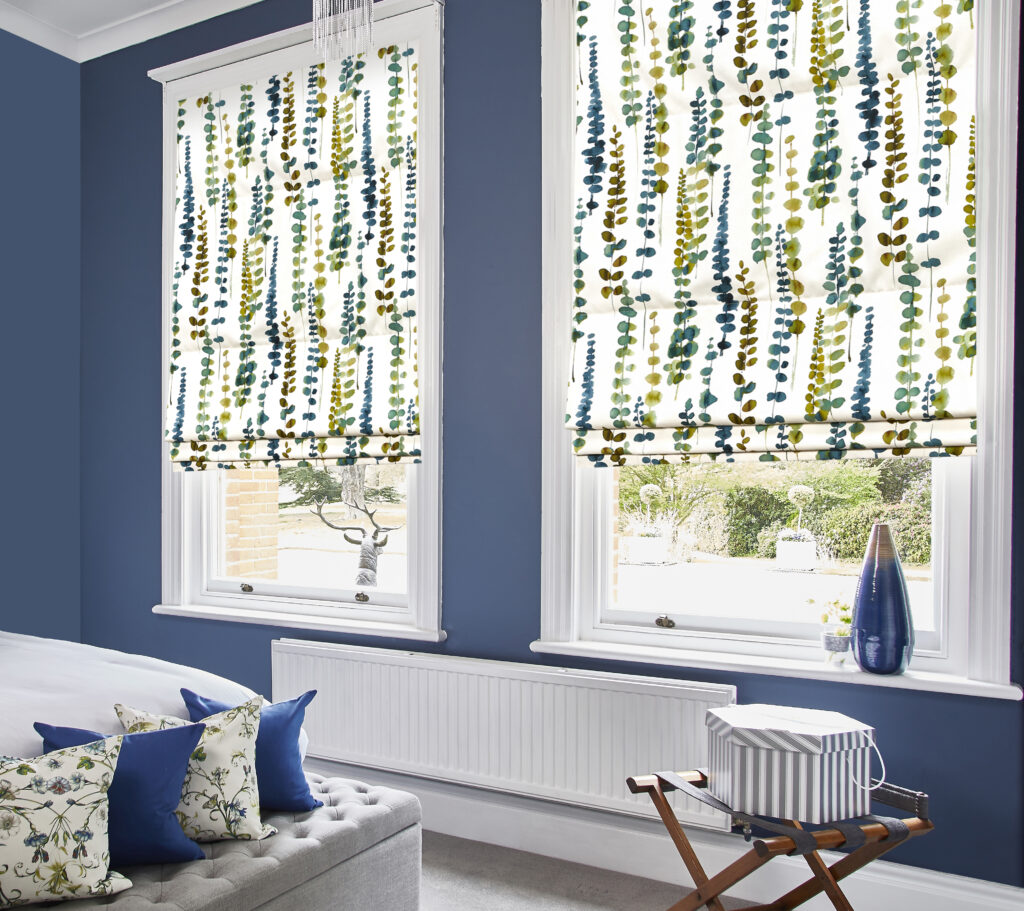 Having a blackout lining also adds a layer of protection against magnified sun rays for your furniture, preventing unforgiving sun damage. Completely custom-made, our Roman Blinds can be tailored to suit your personality, décor scheme, and window setting. From maximalist prints and sophisticated jacquards to versatile plains, discover our diverse range of Roman Blinds.
Combining Curtains with Blinds
Add another layer of defence from penetrating sunlight by combining curtains and blinds, whilst benefitting from additional privacy. The two work cohesively to ensure unwanted light isn't entering the room, with curtains helping to prevent excess light from poking through Venetian Blinds for example. If you're in need of complete darkness, opt for blackout-lined curtains and bid farewell to sleepless nights.
For your curtains and blinds to work harmoniously, we recommend pairing blinds in a solid colourway with a characterful, coordinating curtain print. With over 170 inspiring fabrics to choose from, our range of Custom Made Curtains are the perfect addition to our bespoke blinds.
Discover our latest Pinterest board for more inspiration