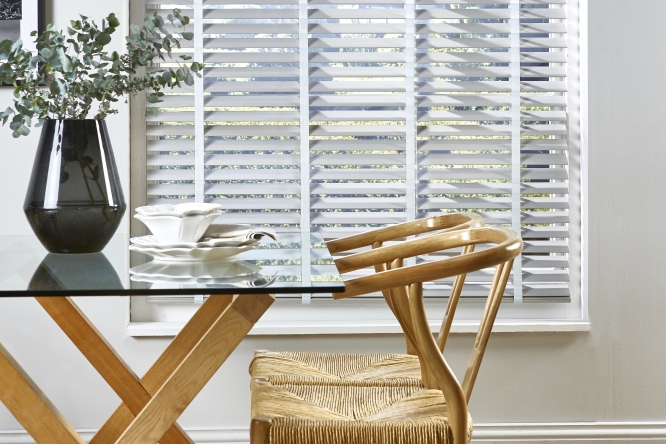 We are delighted to showcase Gallery, our latest collection of custom made blinds. The most recent addition to the PT Blinds portfolio, Gallery is our must-have range of bespoke venetian blinds, designed with all interiors in mind. Reflecting the colour trends of the moment, the collection offers an inspiring choice of wooden blinds that bring a natural warmth into any home.
Are you looking for high-quality blinds to add the finishing touch to your room? Look no further! Here's why our Gallery Collection is the perfect choice for you…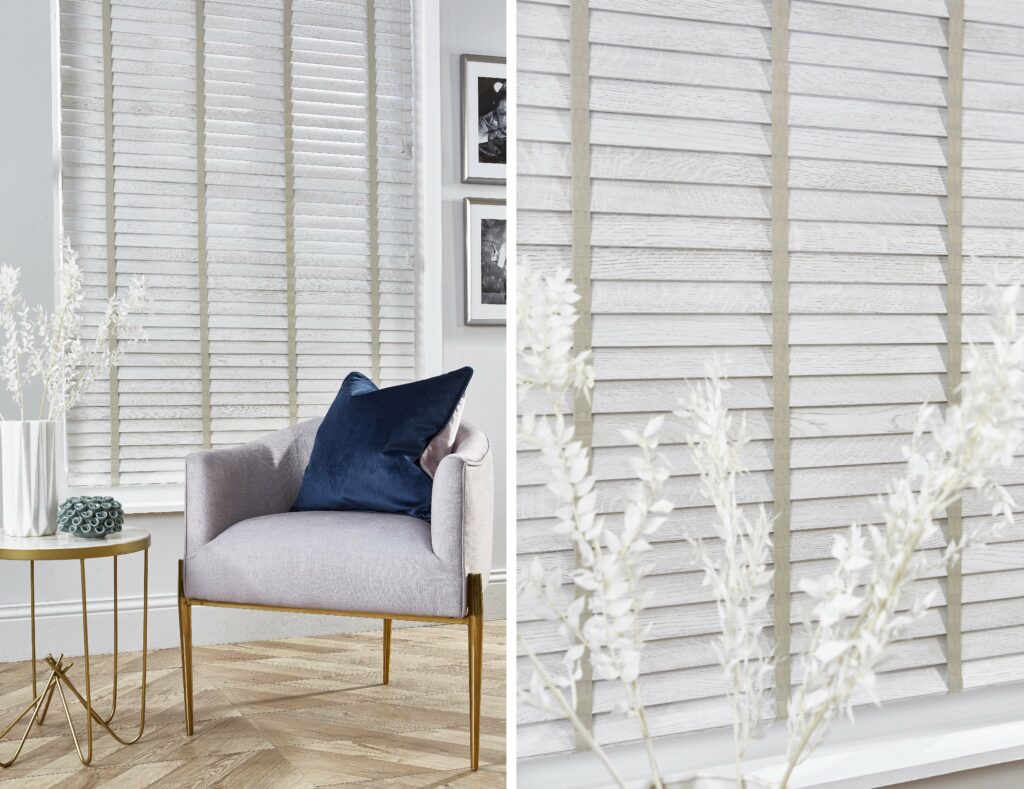 Available in 60 On-trend Colours
With an extensive selection of colourways to choose from, our Gallery Collection is sure to have a shade to complement your décor. Drawing inspiration from the latest interior colour trends, the collection's range of 60 slat shades have been expertly chosen to and divided into 4 mini-collections: Whisper (featuring shades such as Vanilla, Snow and Pearl), Canvas (a selection of neutrals including Linen, Mushroom and Fawn), Nature (a warm collection of natural wood tones) and finally Zephyr (a modern selection of cool greys, such as Luna, Pewter and Granite). Gallery's extensive colour selection also includes a choice of grain finishes, adding a layer of texture and interest into your space.
Suitable For Any Room
Our Gallery blinds are a luxurious – yet practical – choice for every room in your home. Once reserved for smaller windows in kitchens and bedrooms, wooden venetian blinds have recently become a go-to window treatment for larger windows in all living spaces, thanks to the minimalist and Cottagecore trends. Unlike Roman Blinds and curtains, these wooden blinds allow you to control the light that filters into your room, offering privacy without blocking all natural daylight.
Made Bespoke to Your Measurements
Unlike ready-made blinds, our Gallery collection is custom made to your specific measurements. Not all windows are the same style and size, so investing in high-quality custom made blinds ensures your window treatments fit seamlessly without the need for any alternations. As our Gallery blinds are made bespoke, they're also completely customisable, with an extensive range of 60 colourways and 16 complementing tape options. The collection also offers a choice of European Basswood, European Oak or Abachi Wood, available in 25mm, 35mm and 50mm slats.
Quality That Stands the Test of Time
We believe the standard and finish of our real wooden blinds is unmatched. Our Gallery collection offers the warmth and beauty of natural wood, the practicality of the venetian style, and the quality of bespoke window treatments. They are an investment made to stand the test of time in your home, and that's why every single slat is selected, carefully examined, and graded for excellence to ensure the highest possible quality. If looked after properly, our Gallery blinds can be enjoyed in your home for many years, and their classic, timeless style ensures they'll never date.
Want to discover our new Gallery Collection in full? Click here to view and order samples or find your nearest Stockist.
Discover our latest Pinterest board for more inspiration